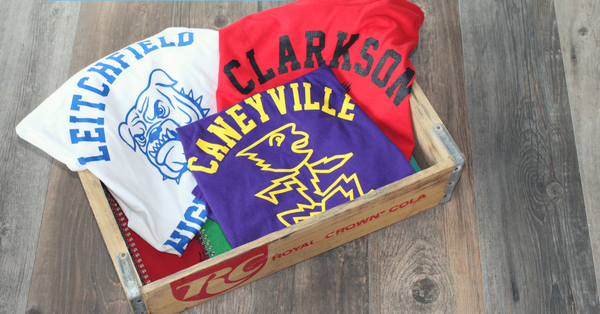 Old School. New Shirt.
Our high quality shirts are great for a weekend at the lake, a day on the farm, or a night on the town. They are made to last, so you can wear them time and time again.
Don't See what you are looking for?
We Are Constantly Growing!
Have an old yearbook graphic you want to see on a shirt? Let us know! We love adding new schools to our lineup. email us artwork@kyvintagetees.com
Would you like to place a large order for a high school reunion? Contact us! We offer bulk order discounts!
sales@kyvintagetees.com