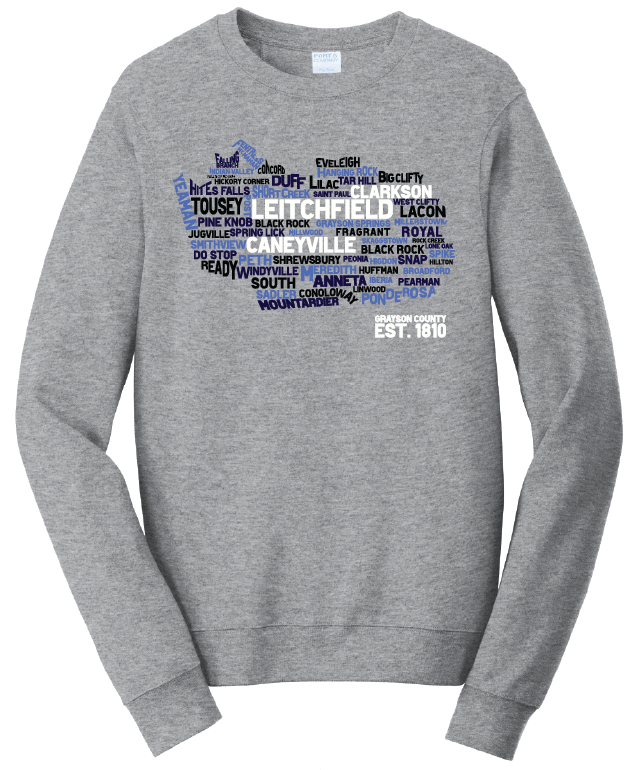 Grayson County Proud Crewneck Sweatshirt
Regular price $25.00 $25.00 Sale
From Lacon to South, Yeamen to Ponderosa... we love our County! 

We've hand printed these gems on our high quality crewneck sweatshirts. Not too thick, not too thin. 
Traditional unisex fit. 

The best part? We donate 10% of profits to local charities for every online sale. Look Good. Feel Good. Do Good.